The Classic European Facial
We begin with gentle cleansing, brushing and steaming of the face, neck and décolleté to properly prepare the skin for thorough black and whitehead extraction. Light exfoliation followed by a cool compress helps soothe and balance your skin's pH. Relaxation continues with a facial massage using a custom blend of essential oils and microencapsulated plant extracts. A specialty mask specific to your skin type is applied and massage is performed on the neck, shoulders, upper back, décolleté, and scalp. The finishing touch includes a pore refiner, eye gel, moisturizer and sunscreen.
75 min – $116
Groomed For Success Gentleman's Facial
Specialized skin care products treat the specific needs of our male clientele. Soothe razor wear and purify the skin with the same benefits as the Classic facial.
75 min – $116
The Custom Blended Facial
This facial incorporates many of the luxuries of our Classic European Facial in just 60 minutes. We start with a thorough cleansing, brushing, steam and extraction. A light peel is used to exfoliate dull skin followed by a custom blended mask formulated for your specific needs. Massage on the face, neck, shoulders, arms and back completes this facial. Perfect for those on our monthly skin care program or when time is of the essence. We guarantee incredible results!
60 min – $105
The Express Facial
A perfect way to give your skin a quick rejuvenation. This treatment includes a thorough cleansing, light exfoliation, facial massage and finishing skin care steps that leaves you feeling clean and refreshed. A great way to introduce your teen to the importance and benefits of good skin care. Please note that this is not an alternative for our Custom Blended or Classic Facials.
30 min – $66
Acne Facial
Our Classic facial (excluding facial massage) performed to precisely purify and strengthen your skin. High frequency electronic sterilization is included to eliminate bacteria and prevent future breakouts.
75 min – $123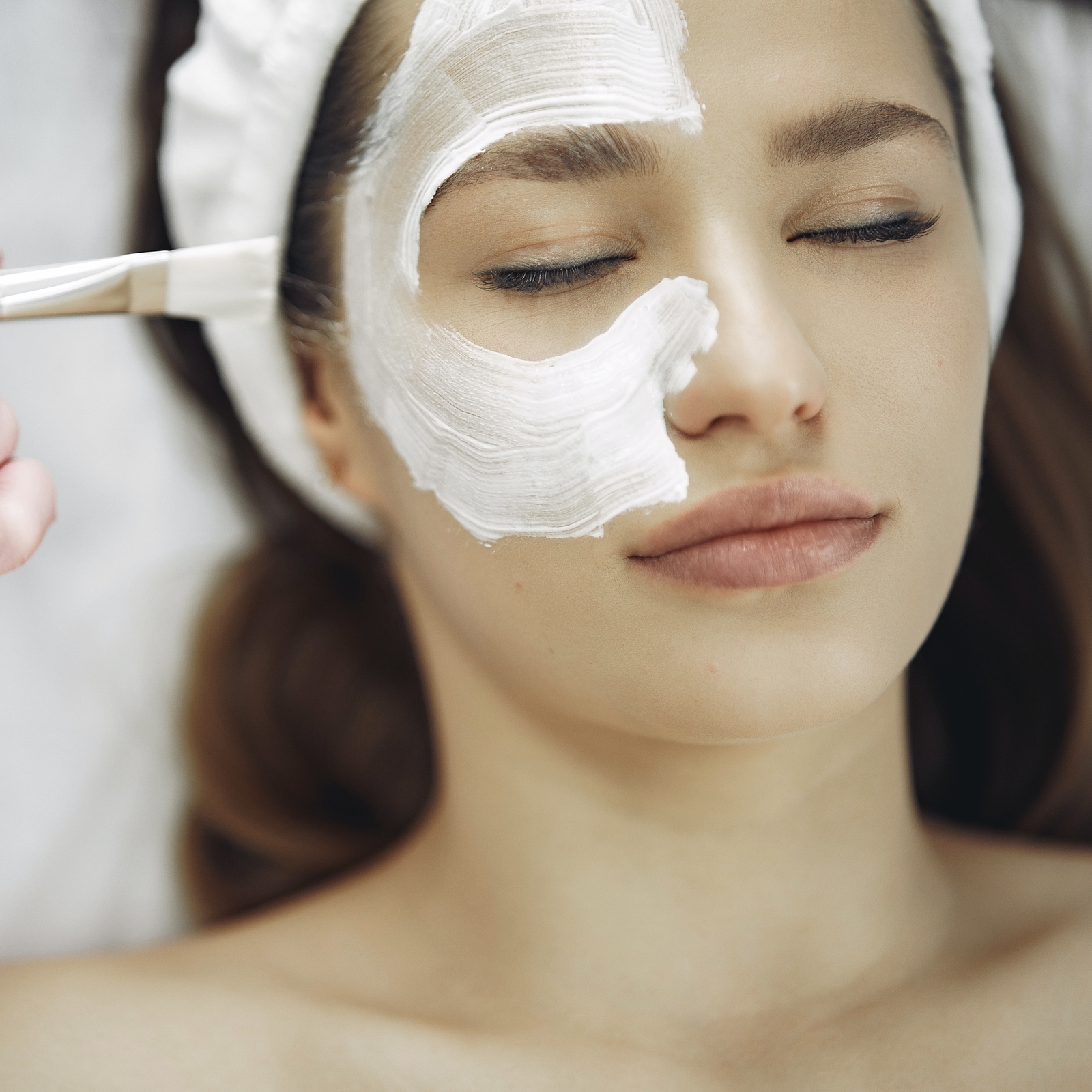 Nelly Peel
If you struggle with acne and want a quick treatment, the Nelly peel is the one for you. Using Nelly De Vuyst, a certified organic skincare line that a safe and effective, it is formulated to treat signs of acne such as blemishes, blackheads, whiteheads, sebum, and improve appearance of scars. This treatment includes a thorough cleansing, the Nelly BioAcne peel, and finishing Nelly skin care. This professional use only peel will also tighten pores and reduce appearance for an immediate transformation of impure and acneic skin. For best results, we recommended a minimum series of 3 treatments in two-week intervals. Please contact us to see if you are the right candidate for this quick and easy peel.
We offer a series of treatments:
3 treatments at 10% off
6 treatments at 15% off
Approximately 30 min – $72.00
Pure Glow Facial
Make them say WOW! Polish away dullness and large pores. Illuminate your skin as our natural mandelic peel creates a poreless, brighter complexion as it smoothes impurities and uneven textures. Our Classic facial does the rest as your skin exudes the beautiful benefits of our precise blends. Achieve a lifetime of results with regular treatments.
75 min – $136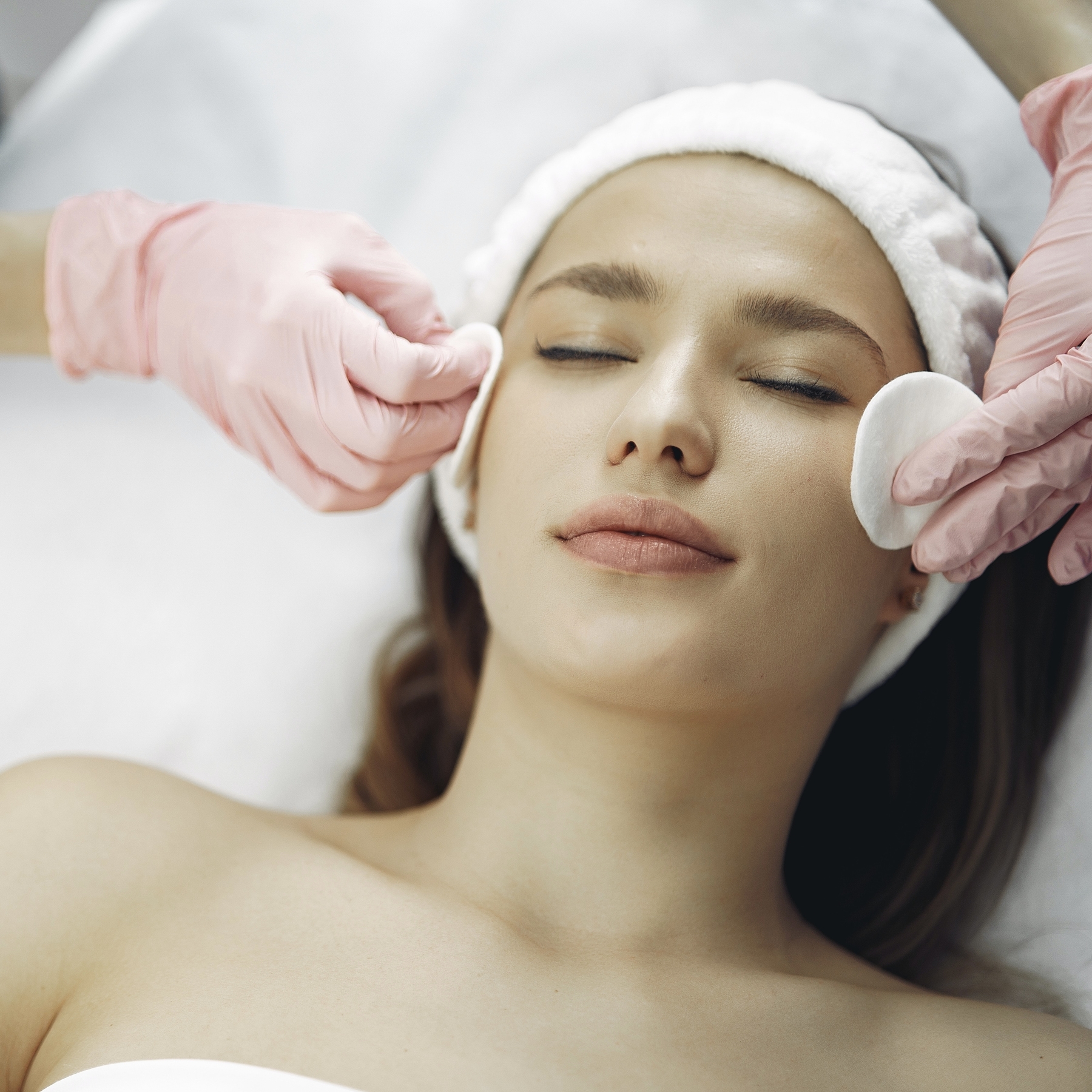 Collagen Lifting Facial
Lift, tighten and firm as we incorporate a collagen serum and skin smoothing peel to our Classic facial. You receive a 3 day supply of serum to continue your treatment and ensure long lasting and amazing results.
75 min – $170
Microdermabrasion
The S.T. Peel is a non-evasive, safe and painless procedure for skin resurfacing and refining. It helps with problems such as fine lines, wrinkles, hyperpigmentation, sun damaged skin, uneven granular skin, enlarged pores, and superficial acne scars.
We offer a series of treatments:
3 treatments at 10% off
6 treatments at 15% off
75 min – $166
60 min – $156
Pure White Lightning Facial
This unique treatment reduces the appearance of hyperpigmentation brought on by sun exposure, age or hormones. Our Classic European techniques combined with the technology of our Physiodermie blend renders a lighter, more even skin tone after just one treatment.
75 min – $160
Oxygen Facial  ♥  CUSTOMER FAVORITE  ♥
The TOP beauty trick used by the rich and famous is the Oxygen Facial. Now you too can look and feel as good as the A-list celebs who have made the Oxygen Facial their "must have" for red carpet events. This treatment will do it all!!! Experience the power of our Oxygen Facial using Acqua Nano technology and marvel at the incredible results! Our Oxygen Facial addresses a number of skin conditions including dark spots, sagging or wrinkled skin, acne, and scarring. Minimize dark circles and feel smoother skin in just one treatment!
Approximately 75 min – $177         Collagen add On $30
The Four-Layer Face Lift Peel
When you need to look your best and don't have a lot of time, this incredible treatment is perfect! Image, the official skin care of Miss USA and Miss Universe, delivers a treatment that will lift, lighten, and leave your skin looking radiant! AHA and BHA exfoliants, vitamin C, Hyaluronic acid and more, combine to create a magic potion that will transform any skin type. Aging skin? Not with Image!
We offer a series of treatments:
3 treatments at 10% off
6 treatments at 15% off
Approximately 30 min – $72
Gold Collagen Cream Mask
Korean Skin is In!!! In search of the beauty secrets of your favorite K Drama stars? We've got you covered! Introducing our newest skinchanging find. Our gold cream modeling mask from Korea takes the sheet mask to a whole new level. Indulge your skin in this anti-wrinkle mask that contains proteins and a vegetable elasticity factor to deliver tighter, younger, and wrinkle free skin. By activating the gold cream and powder just before application, the mask will mold to your skin creating a seal to ensure maximum penetration of essential active ingredients.
75 min – $177         60 min – $143